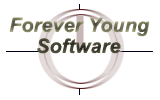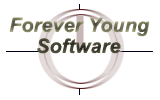 Programming MS-DOS with Power




DOS Programming, Undocumented DOS, and DOS Secrets



Forever Young Software for Hire

Hardware Manufactures and publishers, please look here


See my blog   or  
my Facebook page



Looking to write an Operating System of your own?



An Ultimate File Image Viewer!


---

This web site is devoted to DOS programming for those of us who still enjoy programming in DOS. Don't get me wrong, I do program in Windows also. In fact, I use VC++, but when it comes to having fun, I still turn to DOS programming. Here you will find hard to find info on programming DOS. I will update this site as frequently as possible.
The title as well as other items on this page state MS-DOS. I am not trying to promote
…
Read More