MurGeeMon is a Dual Monitor Software utility for Windows Operating System.
The Dual Monitor Software presented here allows you to control your multiple monitors
(change primary monitor to external monitor connected to laptop or desktop
or vice versa, disable secondary monitor, enable secondary monitor,
etc) in an easy and quick way. The Software Utility can be used to change background
of any selected monitor easily instead of forcing one wallpaper across your whole
desktop (which can encompass more than one monitors).
Now you can also change resolution of multiple monitors using a desktop shortcut or with
a single click, just another functionality which can help you utilize the power
of your dual or more number of monitors connected to your windows computer.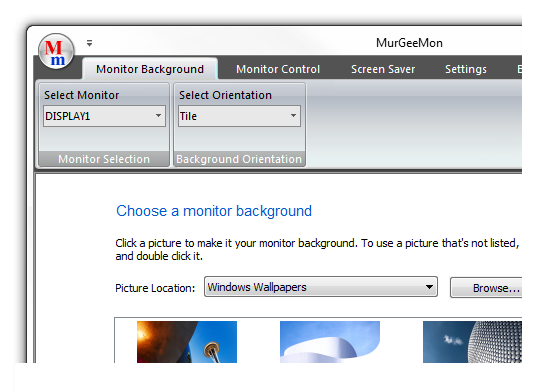 Explore features of the Dual Monitor
…
Read More